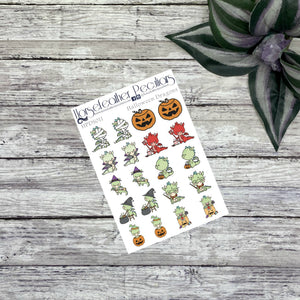 What's better than Dragons? Halloween of course! Snag these cute dragons in costumes for a Spooktacular spread!

There may be a few misfits for these at a lower price!! Misfits may have cut a few stickers a little bit off or the printer may have left some lines. 75% of the stickers are fine so that is all you will pay for!   
You get 20 stickers in vibrant color!